---
Build any Workflow with Zoom
Connect to all of your sales tools and build custom workflows with a simple drag & drop UI.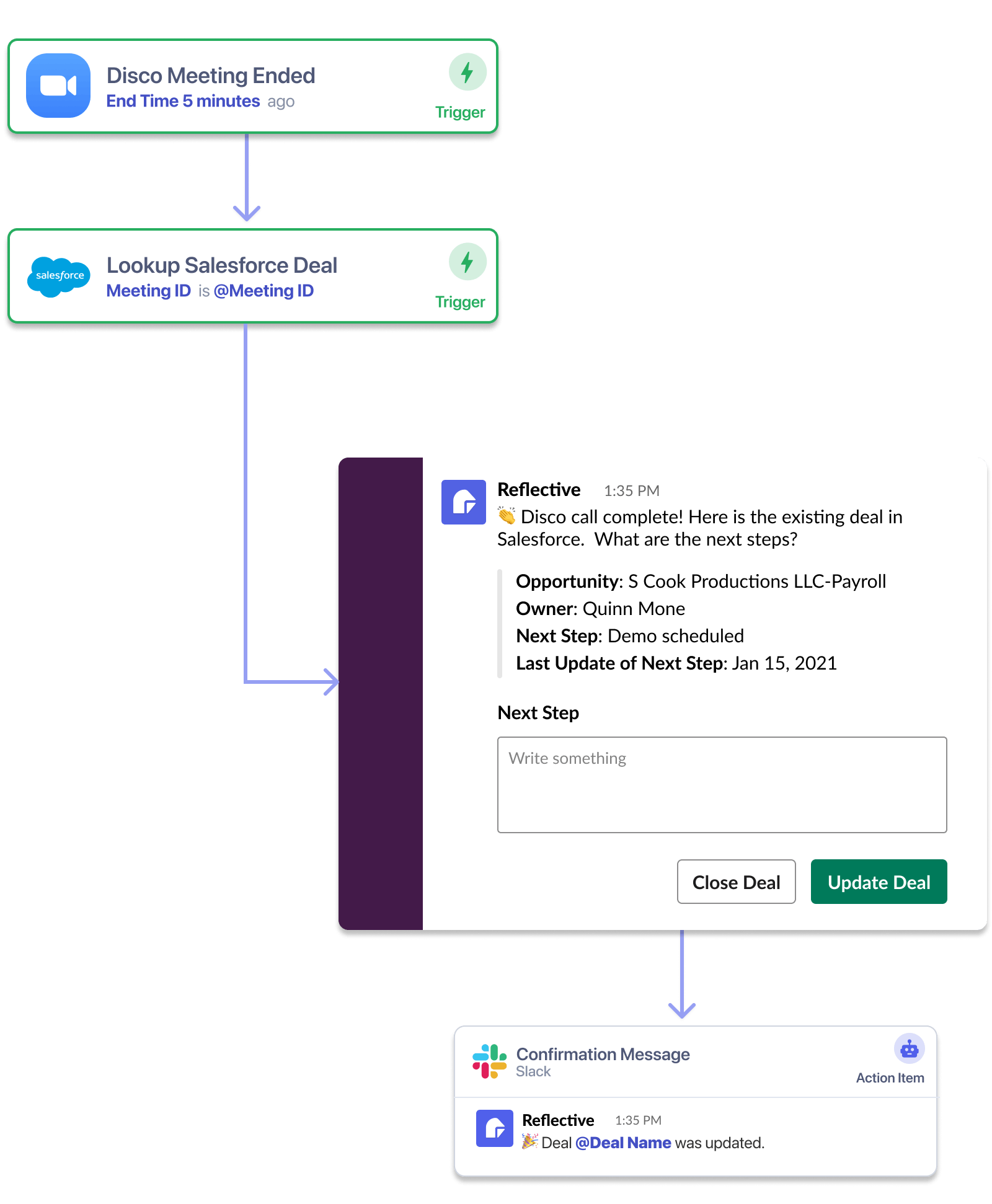 Capture Outcomes Every Time
Get what matters out of your Zoom meetings.
Kick off custom workflows after any Zoom meeting starts or ends. Connect to your other tools like HubSpot, Salesforce, GSuite, and our Slack Form Builder.
1 hour
saved per rep per week
Spend less time in your CRM & more time making sales. Make capturing meeting details dead simple by sending a Slack Form directly to the meeting owner. Integrate data related to the meeting right into a Slack form. No need to open your CRM or other apps.
100%
details captured
Create follow-up actions to any Zoom meeting. Even if you don't have time right away the follow up will be waiting to easily complete when you're ready.
Instant Adoption: :
No new tool to learn
Use Slack Forms to get input where your team already lives. Update Your CRM Next Steps right within Slack.