---
Rock Solid HubSpot Hygiene
Update Stale Deals. DM the deal owner a concise form - updates are automatically sent back to HubSpot.
Install through the HubSpot Marketplace. Keep your team on top of HubSpot deals by automatically pinging the owner when an open deal goes stale. This automation is super simple and has a big impact on your HubSpot pipeline hygiene.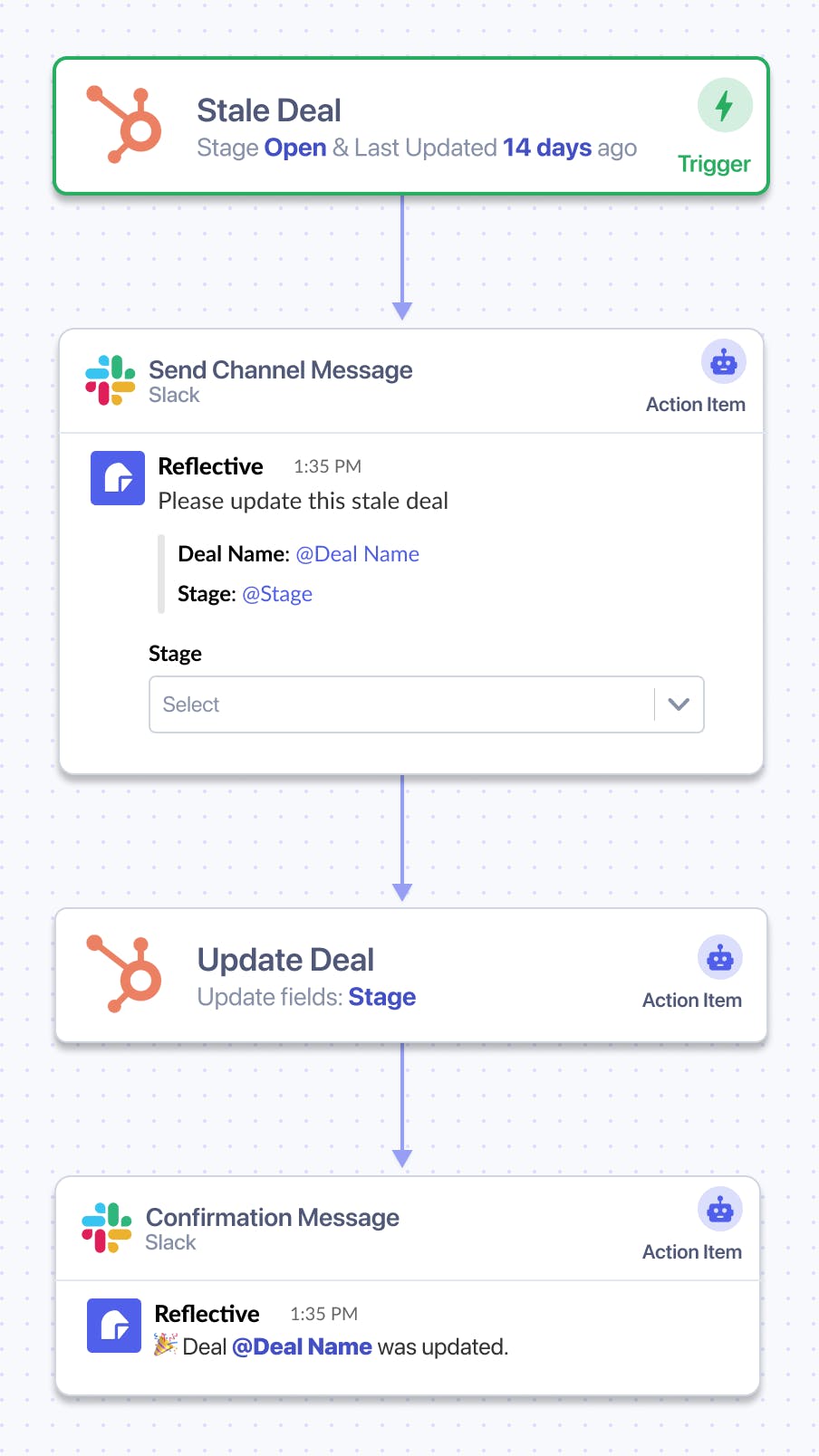 Keep HubSpot Data Clean
Get better reporting and visibility by grooming your Deals in HubSpot.
Consistently updating Deal Stage will provide your Sales team with the critical information to dictate where their effort is best spent. Ultimately increasing sales and revenue.
1 hour
saved per rep per week
Spend less time in HubSpot & more time making sales. Make updating the Deal Stage dead simple by sending a Slack Form directly to the deal owner. They will be able to see deal details and update the deal stage and notes right from Slack. No need to open HubSpot.
0
stale deals
Have a crystal clear view of your sales pipeline. No more reports showing deals that are going no where.
100%
visibility
Sending all stale deals to Slack allows you to see the volume of stale deals. Active Slack activity allows for a quick view of historical changes and states.
Instant Adoption:
No new tool to learn
Use Slack Forms to get input where your team already lives. Update HubSpot Deal Stage and Next Steps right within Slack.