---
CRM Data Hygiene & Productivity Report
Stop wasting time and energy maintaining pipeline and CRM data. Instantly generate a free report of your CRM to see the gaps in your processes and how to boost sales hygiene, visibility and productivity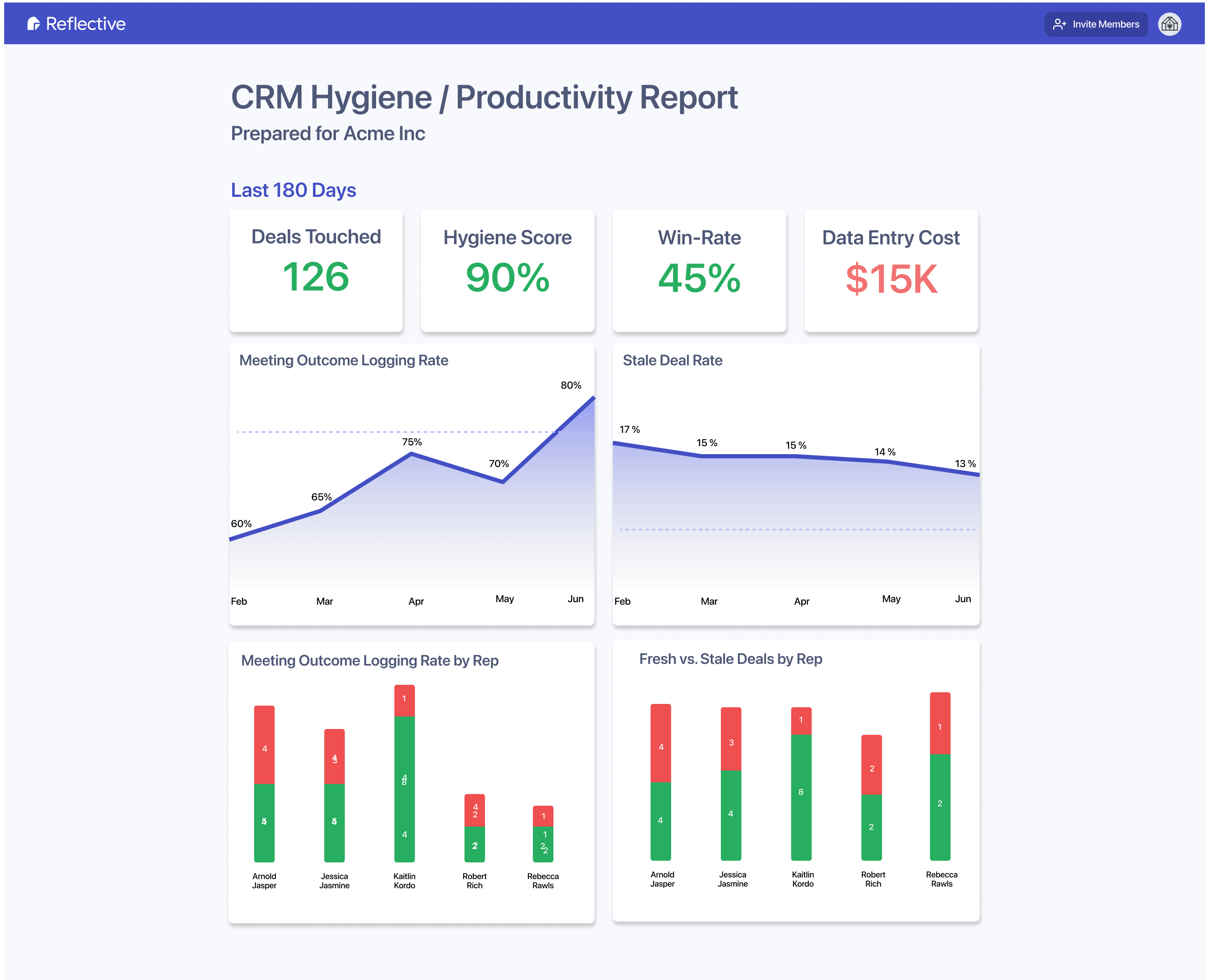 What is a CRM Data Hygiene Report?
It's an automated check of your CRM for any bad data, missing fields, and lags in updates
How many deals are you losing because of the complexity of your tool stack? How much is employee productivity suffering from all the unnecessary work?
100%
Forecast Accuracy
Don't let bad data catch you by surprise at end of the quarter
5X
Faster
Enable your reps to make CRM updates directly in Slack, saving them time to focus on customers
0
Dropped Balls
Wow your customers by ensuring your team is responsive and in-the-know as
Instant Adoption: :
No new tool to learn
Use Slack Forms to get input where your team already lives. Update Your CRM Next Steps right within Slack.